Sound Shield Studios are designed for music production. Numerous instrument libraries and a variety of keyboard controllers allow for a wide range of musical styles. STEM capability and professional sound editing make Sound Shield Music extremely customizable for most any project. The highlights contained in this section of the Showcase feature music that was composed for Museum-based clientele.

AIR WARS [Canadian War Museum] An aeronautical orchestra dives into battle, finding realization in the burned out clouds. The pilot feels the lure of the white mist… the promise to remove the pain… but one final rally is needed to finish the job at hand.

TERRY FOX LEGACY [Canadian Museum of History] This heartfelt piece reflects the pace and majestic composure that Terry Fox emanated. The enduring strength of the man and the vastness of the open road are reflected within the notes of this song… his memory will remain captured in our hearts.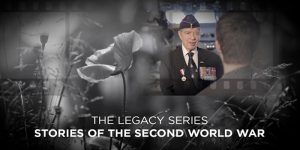 WITHERED LEAD [The Canada Aviation and Space Museum] The Legacy Series was a project that preserved the real life stories of the last remaining airmen of World War II. Sound Shield provided music for the entire series accenting the sense of threat, and the will to overcome fear in moments which test the soul. The evocative piece "Withered Lead" was selected for the final credits.

COLOSSEUM [Canadian War Museum] "Death & Glory" Theme and progression played a large part in creating a piece that would continuously fill the exhibition corridors, accenting the space and its contents precisely.

1867 AD [Canadian Museum of History] To capture the essence of an emerging dominion, a lone violin explores terrain which explodes into a vibrant musical landscape. This track was selected as the theme song of the exhibit and headlined the ad campaign.
When language versioning for 'Thomas the Tank Engine' was required, Sound Shield created music for the Canadian Children's Museum. Matching the style and timing of the original score, a replacement track allowed for seamless adaptation to French. Other adaptations included exhibitions featuring Peter the Puck and Dreamworks.
For more samples of original music and film score visit the MUSIC GALLERY
More Showcase Featured Pages…