Robin Dumas Audio / Music / Multimedia (Graphics, Video & Web)
Mobile recording kits and portable suites allow for flexibility beyond the walls of the studio. Sound Shield is based in the Capital Region of Canada… Ottawa (Ontario).
Your visit with Sound Shield Studios is appreciated. I hope that you enjoyed exploring the site and listening to samples of music and audio production. If you were also able to view some of the visual media featured here, then I am all the more grateful. Although this site features current highlights in the Showcase and past work in the Galleries , it is future projects that I wish to explore. I look forward to discussing the possibilities which can be achieved by working together. -Robin Dumas
SOUND SHIELD STUDIOS
Audio Post Production / Sound Design / Foley / Mixing
Dialogue Recording / Editing / Restoration / Processing
Music Composition / Music Production / Music Editing
Graphic Artwork / Web Design / Video Editing / Logos
Creative Writing / Content Editing / Instructional Media
Featured Track: Song With A Purpose (Robin Dumas)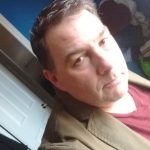 If you are a potential client, fellow artist, passerby or peer… do not hesitate to contact me with any questions or comments. I am very approachable and look forward to hearing from you.
Sincerely -Robin Dumas (Sound Shield Studios)
Contact Robin Dumas